Types of Outdoor Lighting
Outdoor lighting provides enhanced aesthetic appeal, safety and security.
When choosing outdoor lighting, you must first consider your intended goal. For example, will you be lighting a large area, a focused area or using the lights for security purposes? Choosing the right type is essential to get the results you want.
Here we break down the three main types of lighting; floodlights, floodlights with motion sensors, and spotlights (accent lights), where they are best to install and tips for installation.
Floodlights
Floodlights are perfect when you want to focus on a specific area—for example, aiming light on one's backyard or large signage on a commercial property. They have adjustable-angle beams that can rotate to focus on a small or large space. They can mount on structures, poles and walls, and in the ground. When mounted high on a structure, they can light up driveways, patios, ball fields, playgrounds, parks and parking lots.
Fluorescent lamps, halogen bulbs and LED's can be used. LED floodlights will use less energy than fluorescent and halogen and will last longer as well.
Floodlights improve safety in otherwise dark-lit spaces. The lighting can prevent potential hazards that can cause trips, slips and falls. With the area lit, you are also discouraging theft and vandalism.
Tips For Installing Floodlights
Before purchasing floodlights, you must decide which type of floodlight is best for the area you want to light up. Brightness, color and temperature all are factors to consider. As we have already mentioned, LED lights will last longer and save on energy in addition they can handle temperature fluctuations better. They also can be nice and bright.
Tips on How to Install Floodlights on a Structure
First, select the location and find the nearest power source.
Turn off the power at the source. For added protection, install GFCIs to prevent electrical shock.
Cut a hole in the spot you want the fixture to be placed and run the electrical wire through it.
Connect the fixture to the electrical wires and turn on the power source to test.
Adjust accordingly.
If you are not experienced with electricity, we recommend consulting or hiring a licensed electrician.
Additional Tips for Landscape Installation
Locate the power source, turn it off and add GFCIs.
Spread out the fixtures approximately eight to ten feet apart and dig a three-inch trench.
Bury low-voltage electrical wire in the three-inch trench.
Connect the wire to the outdoor electrical outlet.
Install the fixtures and connect them to the electrical wires.
Test and adjust accordingly.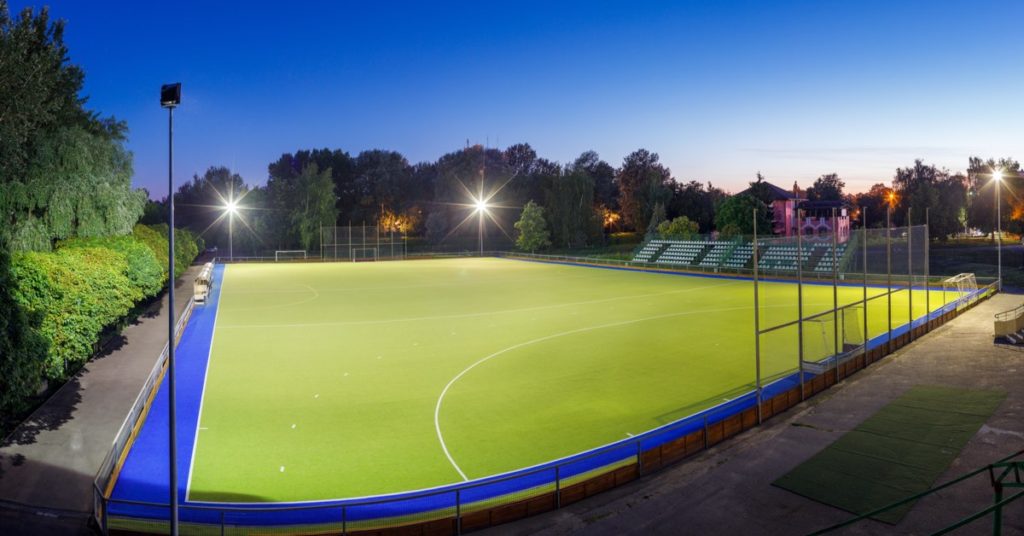 Floodlights With Motion Sensors
Motion sensors are a great way to manage lighting and light up a space. They are set to automatically light up when something passes by the infrared beam. They can also be set to go on at a specific time. By managing the lights with the built-in timers, energy is saved and with the detection of movement, they are providing safety and security.
Motion Sensor Lighting Installation Tips
Find the perfect location.
Adjust field-of-view angle and set the distance range.
Set the controls for the timer and distance range.
Keep the lamp and detector far enough apart, so the heat from the lamp doesn't set off the sensor.
Make sure the fixture is protected from the elements. It can be positioned to face downward. There are also bulbs that have bulb seals.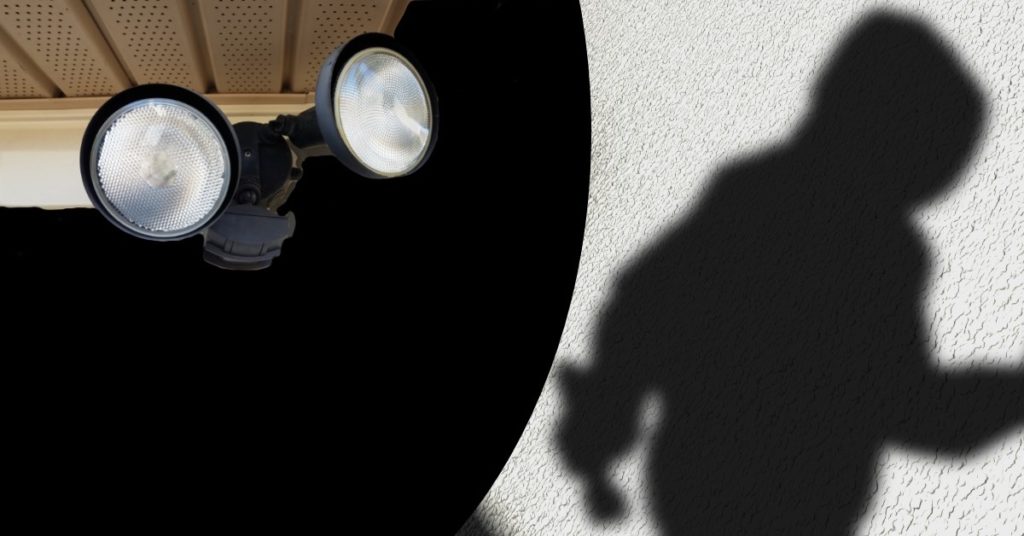 Spotlights
If you are looking to emphasize a specific feature for aesthetics or safety spotlights are the way to go. They can also be referred to as accent lighting. They will highlight a specific focal point, like that beautiful architectural or landscape element in the backyard, without casting a wide beam of light all over.
By creating a visual accent they offer an interesting ambiance and help to distinguish features and make them stand out while others remain a silhouette in the background. They are perfect to put a spotlight on individual shrubs, fountains, ponds, waterfalls, entryways, pathways and more.
Spotlight Installation Tips
Select the location and dig the trench line if a cable is needed.
Locate the GFCI outlet and place the power pack close to it.
Dig your hole for the spotlight
Connect spotlight to the power source.
Connect power pack to the GFCI outlet.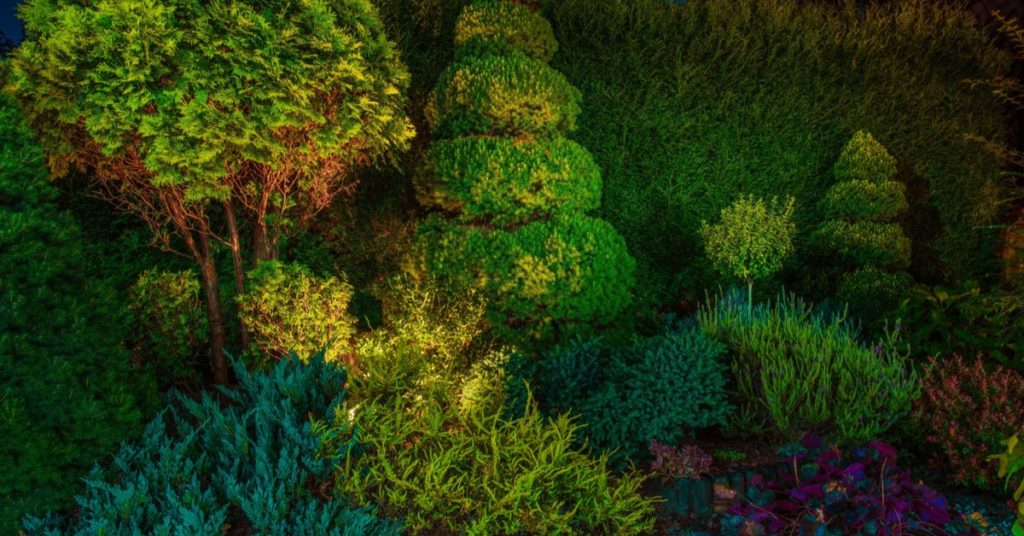 So, there you have it, a brief guide on the types of outdoor lighting, where they are best and how to install them.
At A Brilliant Solution, we do not install outdoor lighting for general purposes. We are here to install incredible holiday lighting. But when we are out of the holiday season, we enjoy providing interesting lighting articles to help those who have an interest. We hope you enjoyed this one and have learned a few tips about outdoor lighting.
If you want to light up your home or commercial property during the holiday season, please get in touch with us. Our 5-Star reviews speak. Bookmark our website, so we are in an easy reach when the holidays approach.