Brilliant Summer Backyard Lighting Ideas for Romanic Summer Nights and a Backyard Summer Bash
Brilliant Summer Backyard Lighting Ideas
Summer is the best time to make the most of your backyard and create an inviting outdoor space for relaxation and entertainment. One key element in creating an enchanting atmosphere is lighting. With the proper lighting, you can transform your backyard into a magical oasis for romantic summer nights or a lively party venue for a backyard summer bash.
As there are many reasons to light up your backyard during the summer, here we explore some brilliant backyard lighting ideas for two occasions; romantic summer nights and a backyard summer bash.

Romantic Summer Nights

String Lights
String lights are a classic and versatile option for creating a romantic ambiance in your backyard. You can hang them across your patio, pergola, or even from trees to create a warm, inviting glow. Choose warm white or soft yellow bulbs for a cozy and intimate feel.

Lanterns
Another excellent choice for adding a touch of romance to your backyard is lanterns. You can place them on tables, hang them from hooks, or scatter them around your backyard. Opt for lanterns with candles or LED lights for a flickering, soft light that creates a romantic atmosphere.

Fire Pit
Fire pits are perfect for warmth and a cozy glow as they create the perfect sound and flicker for a romantic night. So gather around the fire with your loved one and enjoy the crackling flames and warm glow. To enhance the romantic vibe, you can also add fairy lights or candles around the fire pit.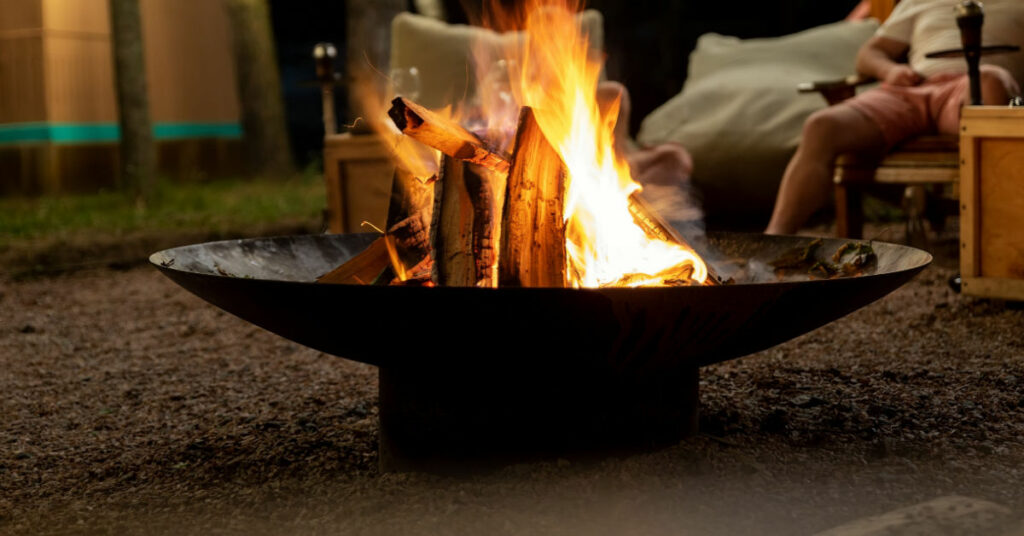 Solar-powered Lights
Do you want eco-friendly, then solar-powered lights are an excellent option? You can place them along pathways, around flower beds, or in pots to create a soft, romantic glow. Choose solar-powered lights with warm white or amber bulbs for a cozy ambiance.

Tiki Torches
Who does not like tiki torches? After all, they make you feel like you are away on a hidden island with nothing around but sand, water and tropical greenery. Tiki torches are of the most sought-after summer backyard lighting ideas.
Tiki torches are undoubtedly a fun and tropical way to light up your backyard for a romantic summer night. Place them around your patio or along pathways to create a beachy, exotic ambiance. Opt for torches with citronella oil to keep mosquitoes away and ensure a peaceful evening.

Backyard Summer Bash

Festive String Lights
Choose string lights in bold colors such as red, blue, or green for a lively and festive atmosphere. You can hang them across your backyard, along fences, or around trees to create a vibrant and playful vibe. In addition, string lights with different shapes, such as stars, lanterns, or flowers, can add a fun twist to your summer bash.

LED Light Strips
LED light strips are a trendy and versatile option for adding colorful and dynamic lighting to your backyard summer bash. Attach them to the back of outdoor furniture, along the edge of your patio, or even around the perimeter of your backyard. Choose LED light strips with programmable color options to create a dynamic, eye-catching display.

Paper Lanterns
Who would have ever thought of this? Yes, they are growing in popularity and are certainly a budget-friendly option for adding a festive touch to your summer bash. Hang them from tree branches or pergolas, or create a canopy of lanterns above your seating area. Opt for lanterns in different colors and sizes to create a playful and whimsical atmosphere.

Outdoor Floor Lamps
Outdoor floor lamps are stylish and functional for illuminating your backyard summer bash. You can place them around seating areas, near the bar or food stations, or even in the corners of your backyard. Choose floor lamps with colorful shades or unique designs to add a stunning touch of elegance to your summer party.

Outdoor Disco Lights
If you plan a summer bash with dancing and music, outdoor disco lights can take your party to the next level. They can be mounted on a wall, hung from a tree, or placed on the ground to create a colorful, dynamic light show. Opt for disco lights with different patterns, colors, and speeds to create a vibrant and energetic feel.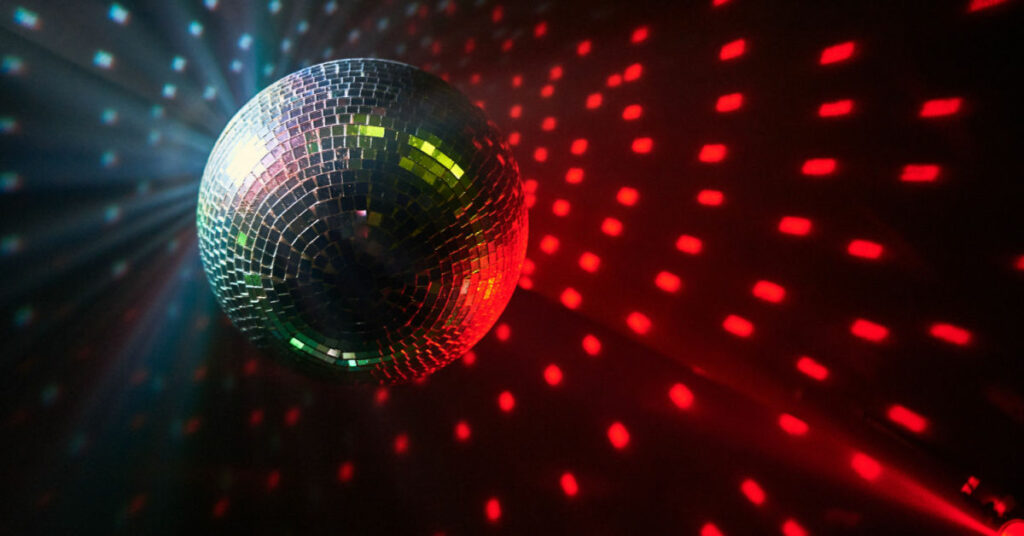 Backyard Lighting Ideas Can Extend Throughout the Holiday Season
Now that you know a few summer backyard lighting ideas and are ready to add romantic lighting or lighting for your summer bash, what about Christmas time? Do not forget how Christmas lighting is so fantastic during this particular holiday season. So, it is never too early to start thinking about it.
Contact A Brilliant Solution Holiday Lighting at any time of the year to learn more and get on our schedule, as it fills up quickly.