Stunning Lighting Options for Mid-Century Modern Interiors 
For homeowners, a mid-century modern décor has become a popular choice for interior design. Influenced by styles from the mid-1930s through the mid-1960s, this innovative look in home décor offers sleek, clean lines and geometric shapes. The lighting you choose for your mid-century modern home should also reflect this same style.
Mid-Century Modern Lighting Options
Mid-Century Chandelier
A gorgeous multi-light chandelier with a drum-shaped design is an excellent choice for your primary living space. This style was prevalent for lighting in mid-century modern décor and will give your room a grand look. Try a light with octagonal panes of antique mirrored glass with a brushed silver finish to combine vintage sophistication with a modern flair.
Mid-Century Light Pendant
An attractive, natural brass fixture with four to six lights makes a fabulous choice for your dining area. Opt for a design with satin-etched glass and circular brass cutouts surrounding a smooth round shade. The geometric shapes will enhance your mid-century modern look and add a touch of elegance to your dining space.
Table Lamp
Atop any table in your home, a lamp with a drum-shaped shade covered in textured linen will look lovely. Try a design that has a vase-like bottom and a long, slim neck with a nicely contoured silhouette and antique brass appointments. A smoky blue color or a cream-colored lamp is perfect for mid-century modern décor.
Floor Lamp
Popular in mid-century modern décor, a floor lamp with geometric features provides an airy and sculptured look. Try a design with tall, tapered, triangular-shaped legs in polished stainless steel. Top this light with a drum-shaped shade in a taupe-gray color and textured linen for a stylish look.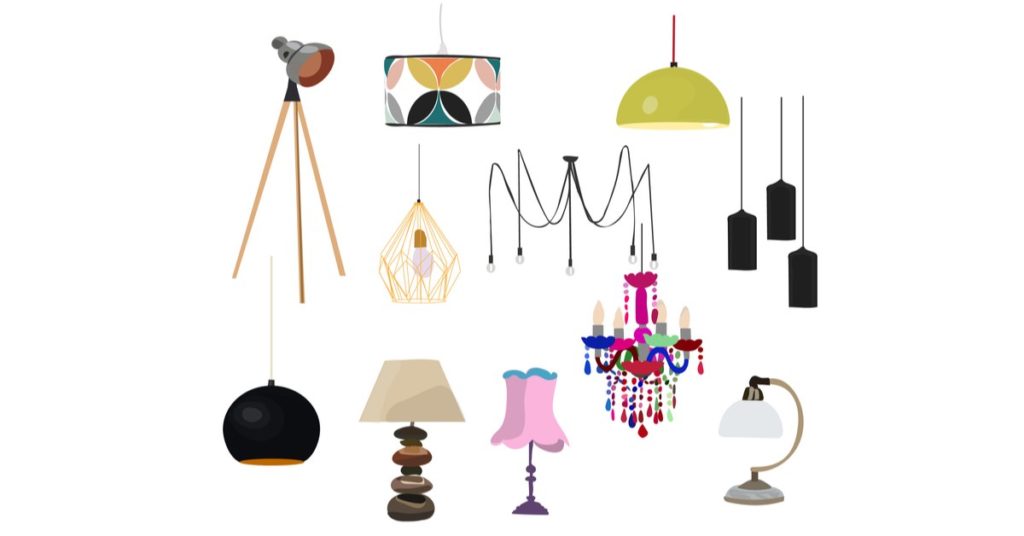 Find The Perfect Mid-Century Modern Lighting
Finding the perfect lighting for your mid-century modern décor is essential in completing your interior design. This fresh aesthetic will combine organic and contemporary styles into one fabulous look for your home.
Light Up For The Holidays
Are you interested in lighting up the outside of your mid-century modern style home or business for the winter, Christmas holiday season? We have a solution for you. Contact A Brilliant Solution Holiday Lighting to learn more.