Morristown NJ Christmas Light Installers
Morristown, New Jersey, is a town within Morris County, NJ and holds the county seat. Morristown played a strategic role in the war for independence with Great Britain with the first European settlement in 1715. Because of Morristown's rich history, it is now called "the military capital of the American Revolution."
Today Morristown NJ has an approximate population of 42,203 with 1,615 businesses.
With a population so large and so many businesses, it's no wonder why the town is so beautifully lit during the holiday season. Have you been to Morristown during Christmas time? If you should give it a try. And do not miss out on the yearly Christmas Festival at the Morristown Green. Every weekend throughout December people come from all over New Jersey to attend this fabulous holiday event.
Anyway, if you have a home or business in Morristown NJ and want to join the many who light up their properties so beautifully, keep reading to see what A Brilliant Solutions can do for you. Trust in us; you will provide a brilliant solution to fantastic lighting for your neighbors, customers and all those that pass by.
Morristown NJ Residential Christmas Light Installation
When looking for residential Christmas light installation services, hiring the right holiday lighting company is vital. It may seem like an easy task, but it is not. As you drive by different homes, you can certainly tell the difference between a professional Christmas light install vs. one a homeowner may have quickly put together themselves. Believe it or not, there is a technique for installing Christmas lights.
Let us bring your home to the forefront of the neighborhood during the holiday season. Our team at A Brilliant Solutions Holiday Lighting is ready to brighten up and bring on your festive outdoor season as soon as you are ready. Most homeowners begin lighting up their homes as early as late October. So reserve your spot, and do not worry about having the lights taken down and stored. We will do that for you as well.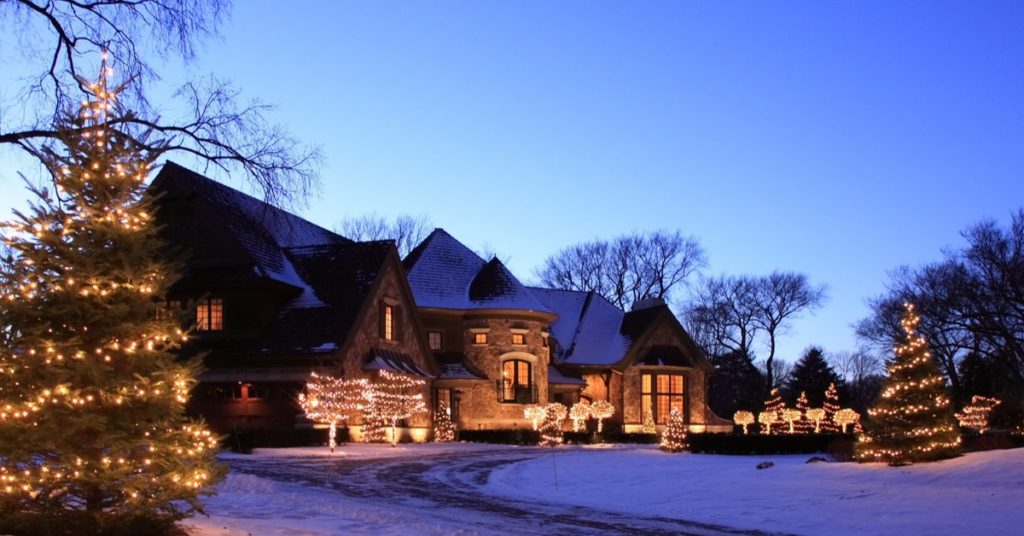 Morristown NJ Commercial Christmas Light Installation
Businesses of Morristown, NJ, provide such beautiful Christmas lighting for all those that cross their path in Morristown. From small business lighting of windows to large outlandish lighting displays around an entire building are great ways to make a statement. You will be lighting up the town by bringing festive lighting; you will also be attracting potential customers. How great is that?
When you hire A Brilliant Solutions for your commercial light installation, you can rest assured the lighting will be beautiful, festive and unforgettable. After the installation, there is no need to worry about taking down the lights and storing them. We take care of everything from installation, taking down and storage.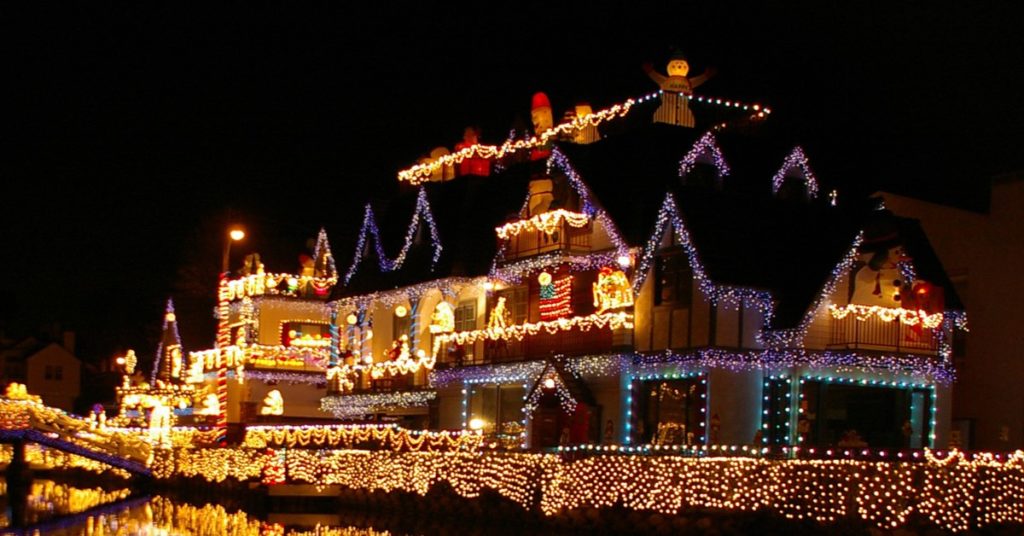 Choose A Brilliant Solutions Today As Your Morristown NJ Christmas Light Installers
Let us hang your Morristown NJ Christmas lights. We pride our work by providing the highest quality and the newest in technology lighting products. All of our projects are completed by following the strictest safety standards in the industry.
Contact A Brilliant Solutions to schedule a time to hang your residential or commercial Morristown NJ Christmas lights.