4 Simple Design Touches To Make Your Kitchen More Sustainable
The article discusses how homeowners can achieve an eco-friendly kitchen as the world moves toward sustainability to conserve the environment.
Guide To a Sustainable Kitchen
The kitchen is arguably the most utilized space in your home. From preparing dinner for your family to hosting parties with friends, your kitchen needs to be aesthetically pleasing and functional and has to be sustainable.
And since sustainability and interior design are inextricable, achieving a green kitchen begins with being intentional with your kitchen designs. Here are four kitchen designs ideas to help you achieve an eco-friendly kitchen:
Use Sustainable Materials
Your choice of kitchen material goes a long way in helping you achieve an eco-friendly kitchen. For instance, going for cabinets made from timber, bamboo, and oak provides environmental benefits and is also durable and manageable. You can also consider custom cabinet refacing to keep your kitchen updated and sustainable.
Sustainable materials go beyond cabinets and kitchen counters; other materials you should consider here include linen tea towels, reusable food wraps, wooden bowls, and washable dishcloths.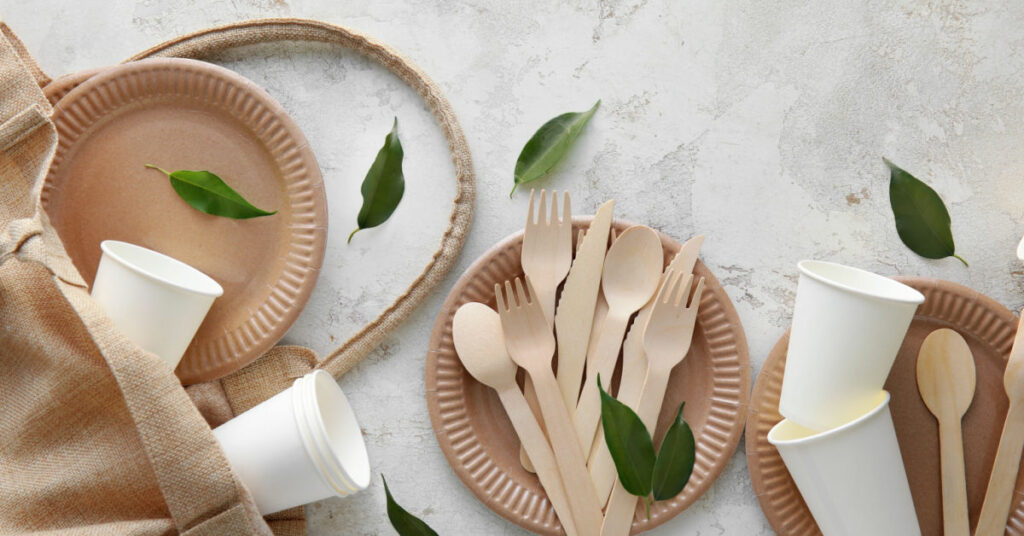 Energy-Efficient Appliances, Lighting, and Fixtures
When installing appliances, lighting, and fixtures in your kitchen, ensure they are consistent with the EPA guidelines for energy efficiency. For lighting, add dimmer switches to adjust the wattage according to usage. Also, use LED bulbs since they not only help conserve energy but are also durable, meaning you won't need to replace them anytime soon.
While here, remember to upgrade your faucets to minimize water wastage and appliances to reduce energy consumption and protect the environment.
Opt for Low to No VOC finishes
Reducing your carbon footprint also involves choosing finishes that are marked as low or zero VOC (volatile organic chemicals). This helps reduce off-gassing, which releases harmful chemicals into the atmosphere. On the topic of off-gassing, ensure your kitchen has enough ventilation to avoid any risks resulting from toxic chemicals.
Recycling
There are endless recyclable materials you can use in your kitchen. For example, you can consider recycled glass or refurbishing and repurposing items to reduce wastage and achieve sustainability. Your interior designer can advise or help you recycle available wood furniture and other material to keep your kitchen green.
Your efforts to go green should begin in your kitchen since it's the most used space in the house. With these tips, you can successfully achieve a sustainable kitchen and, ultimately, a safe environment.
In Addition to a Sustainable Kitchen
If you are interested in sustainable holiday lighting, reach out to us at A Brilliant Solution Christmas Lighting. We use LED lights with many benefits, such as being energy-efficient compared to traditional bulb lights. Contact us here to get on our Holiday Lighting schedule. It's never too early!