Brilliant Exterior Storefront Lighting Ideas, A Brilliant Solution
Lighting is essential to creating an attractive and inviting storefront when running a successful business. Unique exterior brilliant lighting ideas can help a business owner create a standout aesthetic that draws in customers and sets their business apart from the competition.
As you are still reading this, you may have a storefront and are interested in various ways to add brilliant exterior storefront lighting to make it stand out.
Here are some brilliant exterior storefront lighting ideas to light up and attract customers.

11 Storefront Lighting Ideas

Colored Lights
Colored lighting is always a standout. Colored lights can undoubtedly add a fun and vibrant element to a business storefront. For example, red lighting creates a sense of urgency and excitement, while blue lights create a calm and relaxing atmosphere. So, what do you want to convey, excitement or calmness?

Neon Lights
Neon lights have been around for decades and are still a brilliant way to light up a storefront. An eye-catching display with neon lights done beautifully is sure to attract customers. In addition, you can create words, shapes, or patterns that reflect the business's branding or products using neon lights.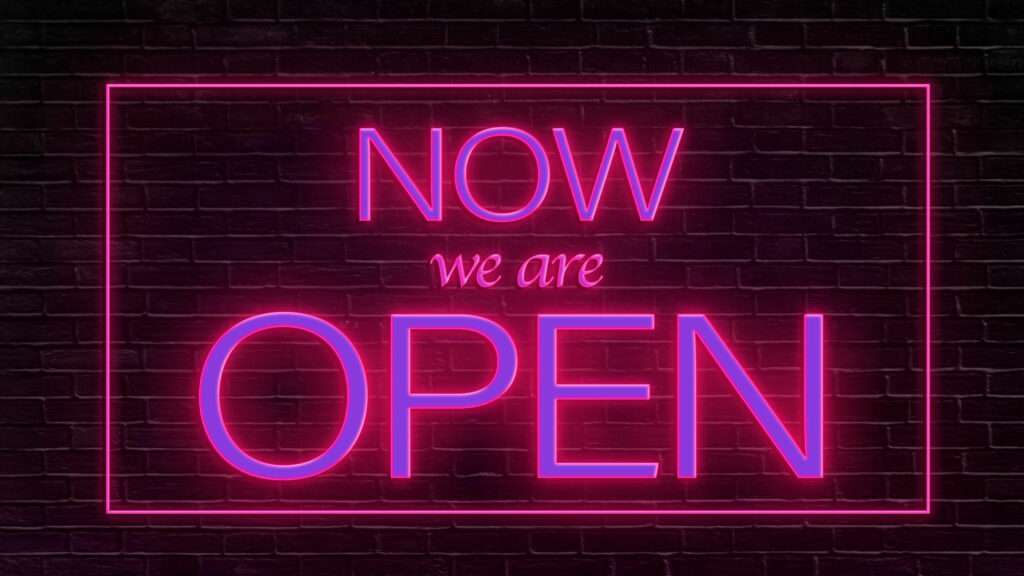 LED Strips
LED strips are a versatile lighting option used in many ways to light up storefronts. They can be installed along the edges of the storefront to create a sleek and modern look. They can also be used to highlight specific products or areas.

String Lights
For fun and whimsical lighting, consider string lights. They can make the entranceway feel cozy and certainly inviting. String them along the roofline or wrap them around trees or other storefront elements.

Projected Lights
Projected lights project onto a surface and offer a different type of lighting with wording, images and patterns. The dynamics of projected lights will surely catch the eyes of people passing by.

Floodlights
Floodlights are a powerful lighting option that highlights specific features of the storefront. For example, if you want to highlight a particular sign, a flood light will light it up just perfectly.

Up-Lighting
Up-lighting is a technique that involves placing lights on the ground and directing them upwards to illuminate a storefront feature, such as a tree or statue. Uplighting can create a dramatic and striking effect.

Down-Lighting
Down-lighting is the opposite of up-lighting and involves placing lights above a feature and directing them downwards. Like up-lighting, down-lighting highlights a specific area creating a dramatic and moody effect.

Solar Lights
Solar lights are an excellent sustainable storefront lighting option as they do not rely on electricity. They can be installed anywhere where there is sunlight during the day. The sun glares at them, giving them the energy to light up at night.

Chandelier
Would you have ever thought of a chandelier hanging in your storefront? Probably not. After all, they belong in entranceways and over dining tables, right?
A chandelier can be the perfect option to add elegance and sophistication to your storefront. Having it above the entranceway overhang will be a stunning statement piece that will undoubtedly give customers the "wow" factor.

Christmas Light Displays
And as for Christmas, it's a fabulous time to light up and stand out! If you want brilliant exterior lighting for the Christmas season, contact A Brilliant Solution to install the most beautiful, standout exterior lighting you can imagine.
As there are many unique brilliant exterior storefront lighting ideas, each will have its advantages. When choosing, you must know the vibe you want to give your store's exterior. Will it be fun, exciting, calm, elegant, tropical, rustic, traditional, contemporary or other?